Exceeding the Expectations of Those We Serve
Founded in 1993, Heritage offers a coordinated system of home care disciplines. Our experienced home healthcare professionals are knowledgeable and dedicated to excellent, compassionate care for patients and their families.
The Good Samaritan Society and Heritage
We are proud to announce that we are now part of the nation's largest not-for-profit provider of senior care and services, The Evangelical Lutheran Good Samaritan Society. See the press release for more details. We look forward to a great future with the Society!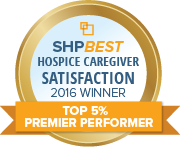 Comprehensive Care
Heritage offers comprehensive care through the coordination of its five divisions:
Whether to prevent hospitalization, recover from illness or injury, or to offer companionship and support to people and their families who are living with terminal illness, we offer a full range of services.